September 13, 2023

We very much want to thank Jim Rohrbach for sharing his talent in our Modeler's Showcase. His beautiful Great Northern Box Car will for sure roll on to the tracks to please the eyes of all who see it. As can be seen at the Great Northern Railway Historical Society, Jim's model is a great match to the real thing!
As always it is such fun to know that the scratch builder's world is still going strong. We are happy to support any and all modelers in their needs as they build their beauties. Thank you again, Jim.  It is our pleasure to showcase your model.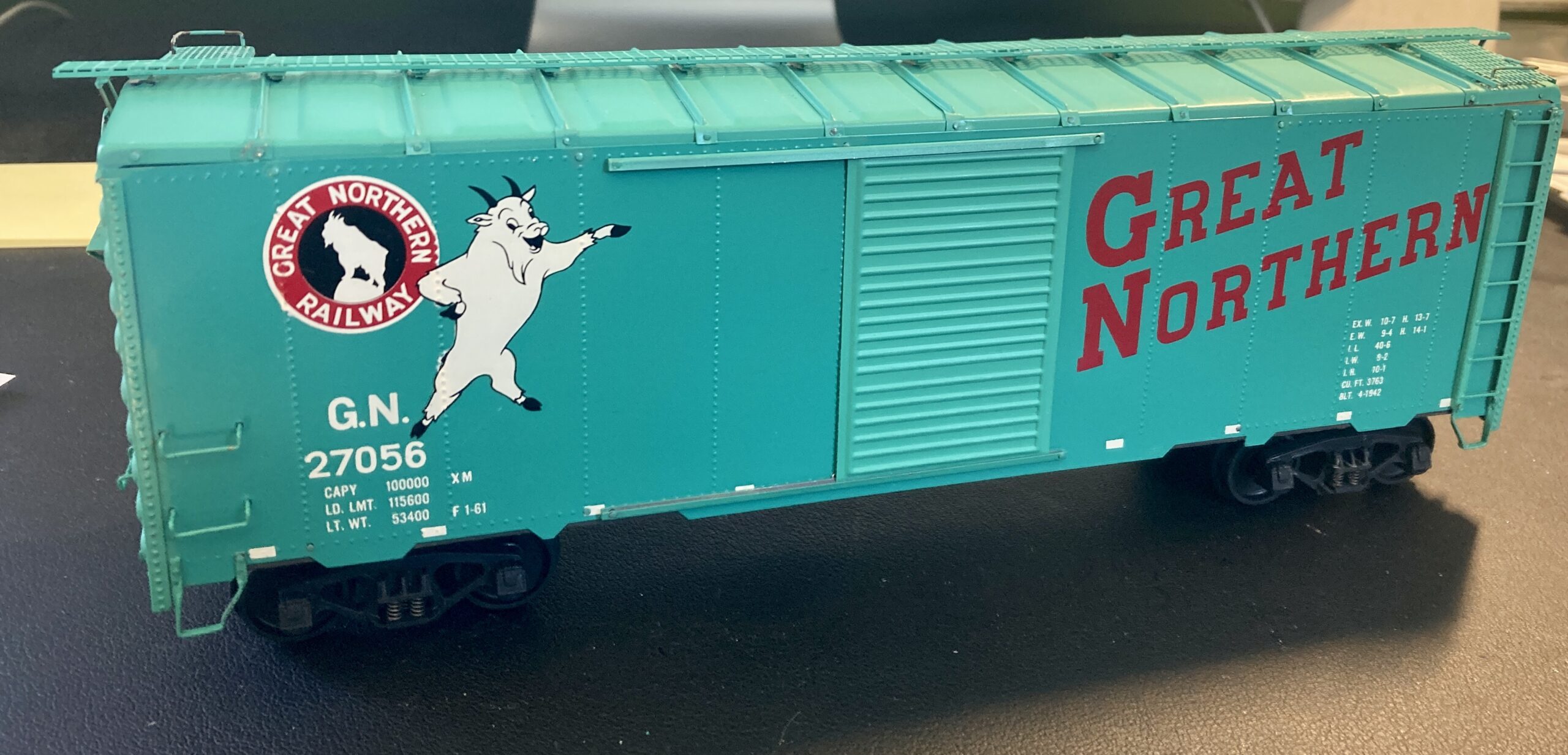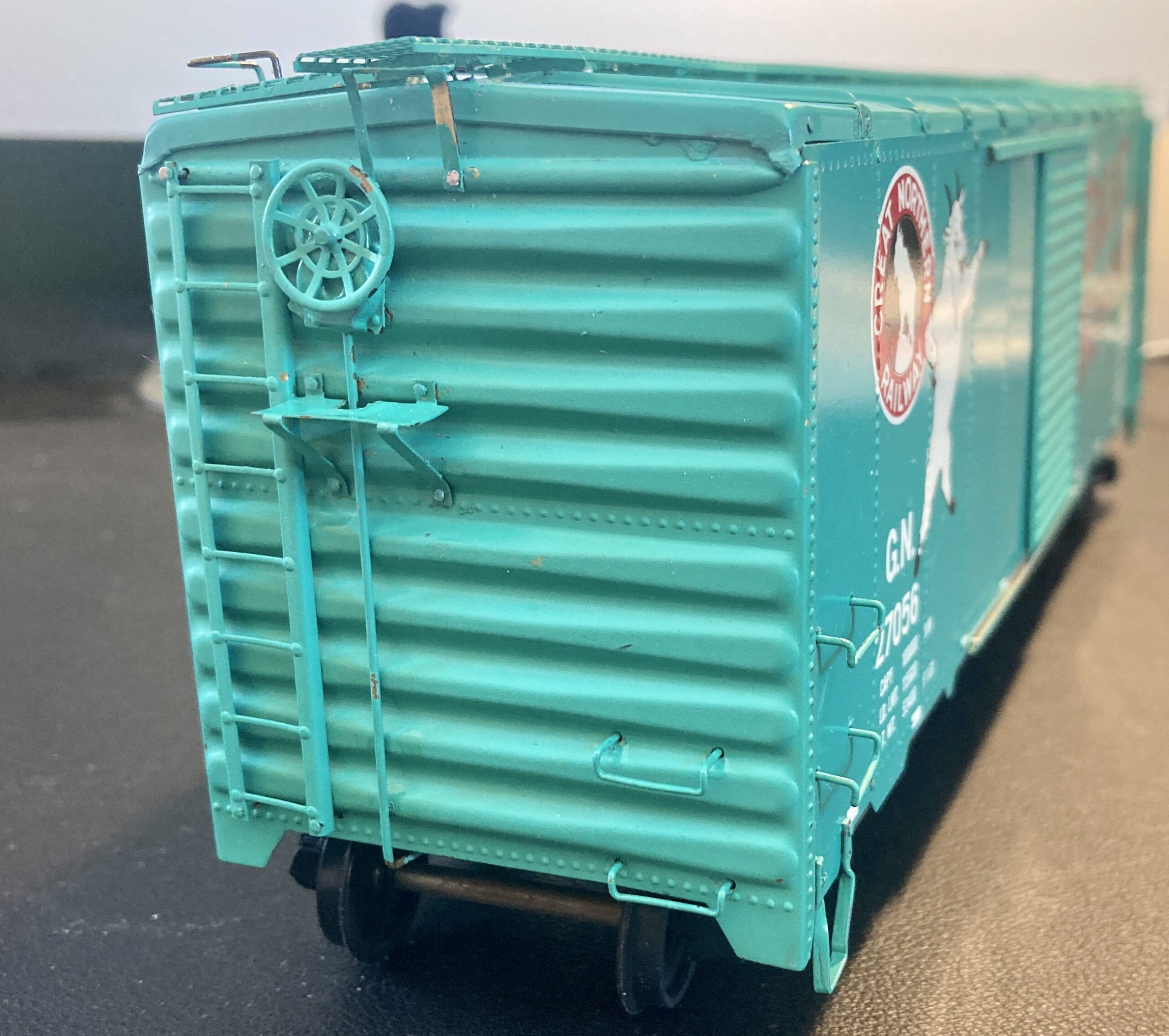 July 25, 2023

We would very much like to thank Mr. Hisao Sugiyama from Tokoyo, Japan for sharing several photos of his O Scale Interurban Windsplitter. Mr Sugiyama is an excellent modeler of the American Interurban Trolleys. He has his own private O Scale railway called "Cedar Mountain Railway" based on his family name.  Sugiyama's 'Sugi' means cedar and 'yama' means mountain in English. The body color of his Windsplitter is the color scheme of his private line.  The detailing, including the interior with chairs, lighting and decoration, is outstanding. We are sure it is beautiful as it rides the rails of his traction layout. As always, we appreciate seeing the unique characteristics that each modeler creates when using basic kits in their scratch building. This model is stellar! Thank you again for sharing!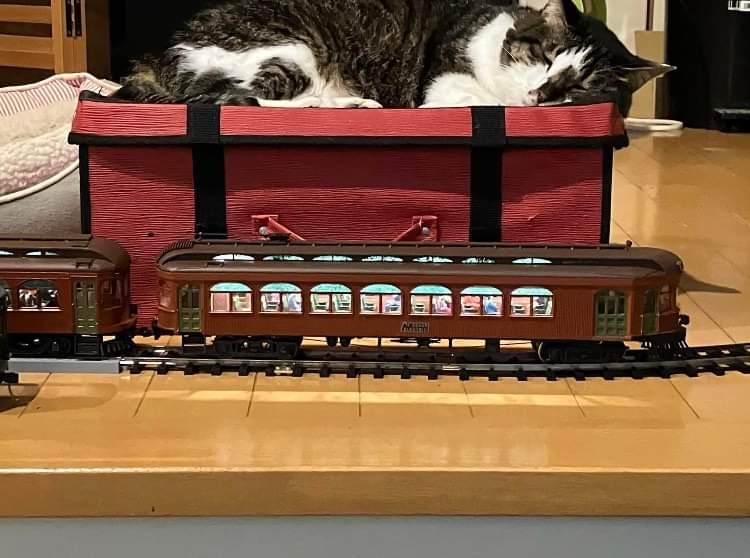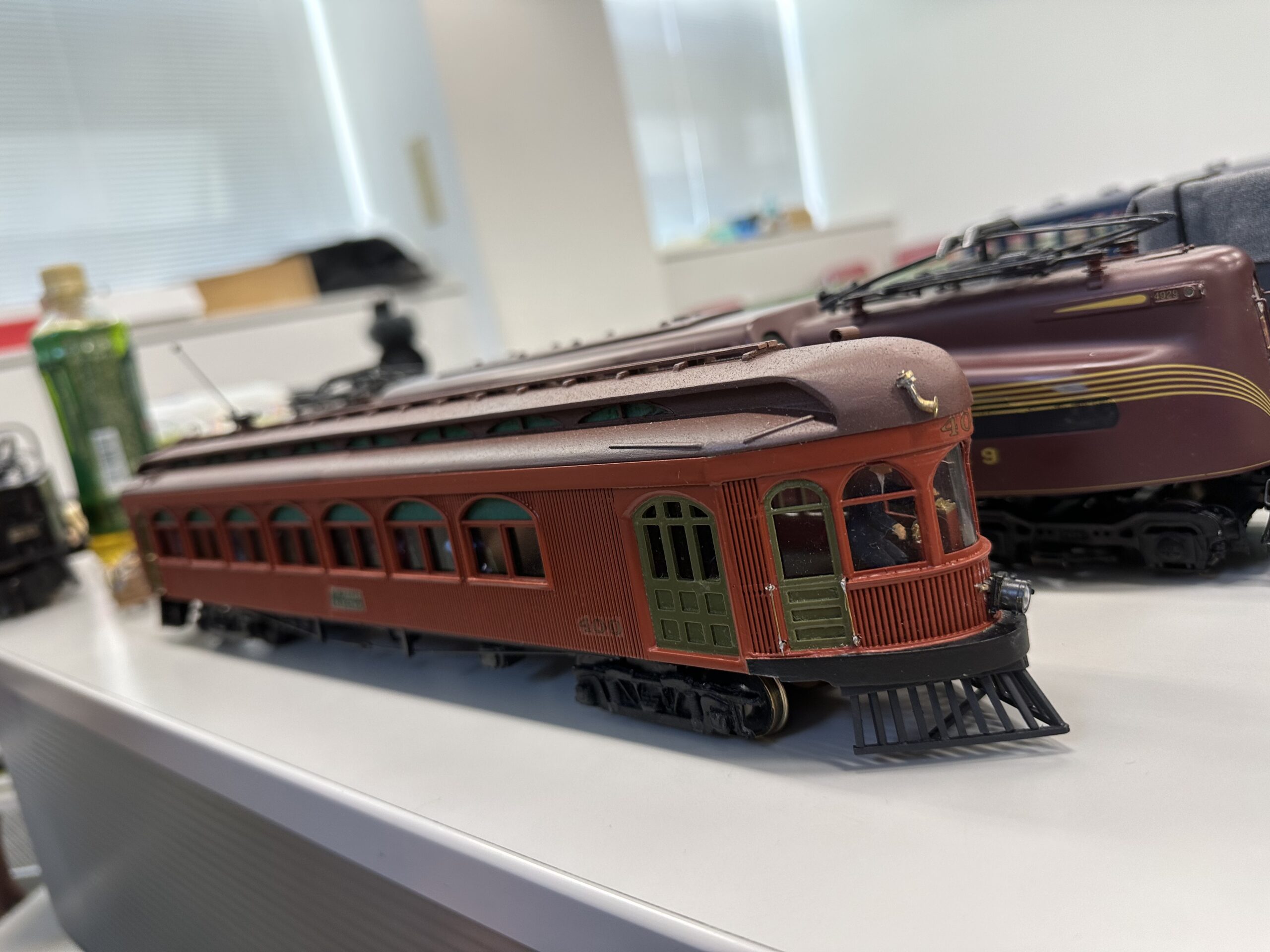 Cedar Mountain Railway Post
Note: The original design of the Windsplitter & Chairs were created by Gary Reighn; subsequently All Nation Line 3D prints the Trolley Kit and the Windsplitter chairs.
June 16, 2023
Thank you to Leon Butler for this photo of his model; Atlantic Coast Line (ACL) Maintenance of Way (MOW) Car and sharing your experience. 
Leon summarized, "These cars were used to house the railway gangs for projects out along the railroad away from terminals. They came in many variations, window placement, and door access. I honestly do not believe any two were identical. I remember seeing them in use in the early 1950's and some lasted through the Seaboard Coast Line. My version started with a vintage All Nation boxcar kit and used the windows John printed for me."
It was our pleasure to assist in your beautiful rendition!
Again, thank you for sharing! Fantastic job!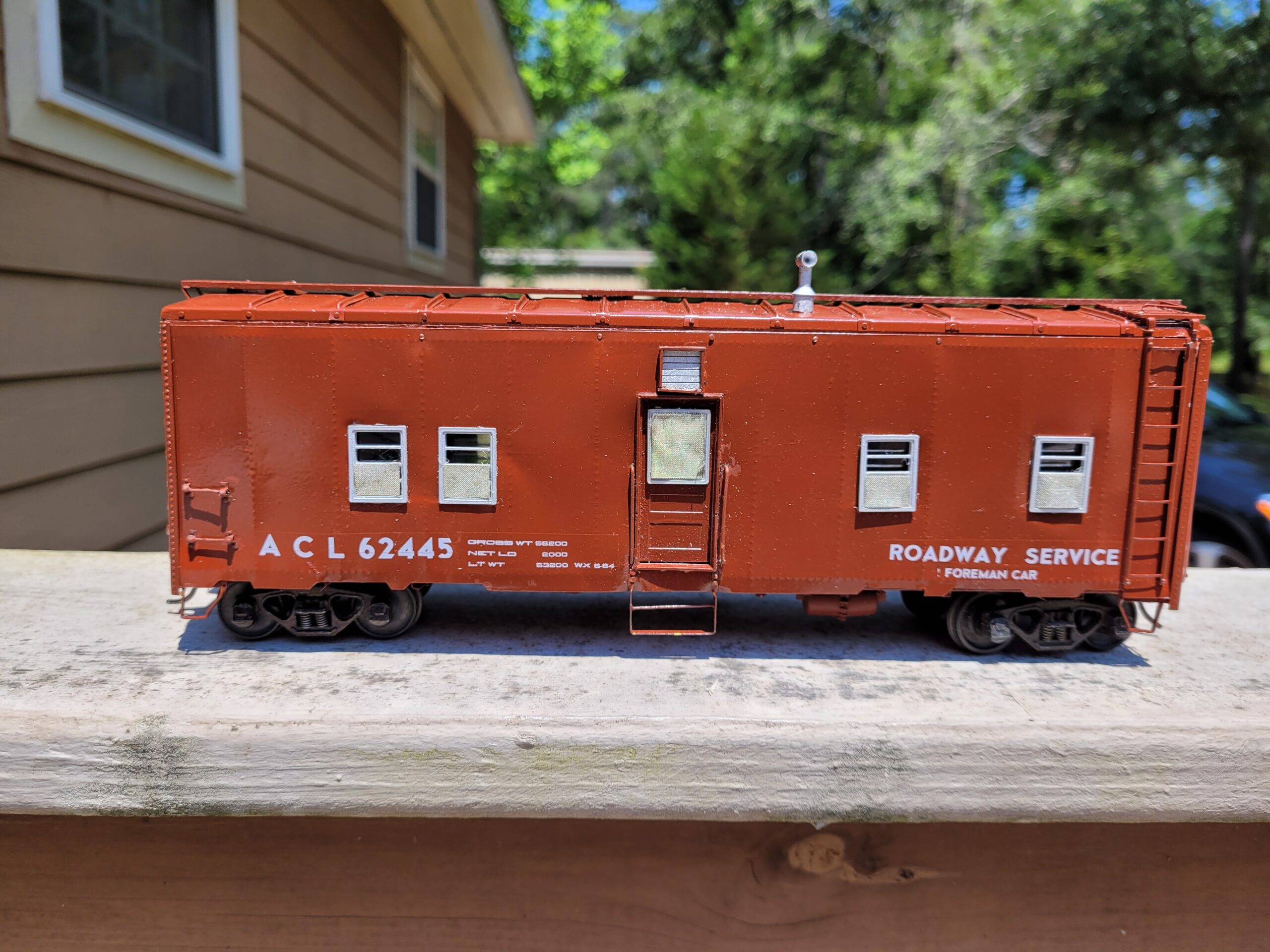 June 2, 2023
Thank you Tommy Little for sharing your talents showcasing the Rock Island CBQ Caboose made from the All Nation Western Style Caboose CB&Q Basic Kit (PN#3612). It is always a great pleasure to see the details and special trains that arise from the kits.  We appreciate you sharing the photo of the end product. 
Well done, indeed!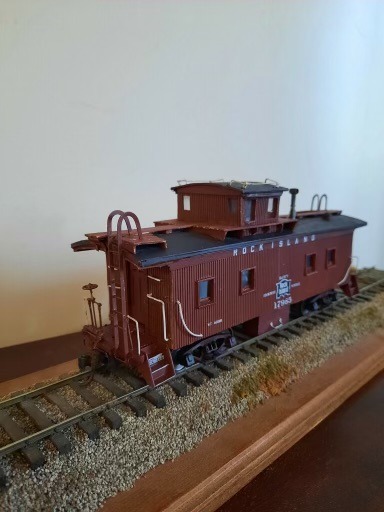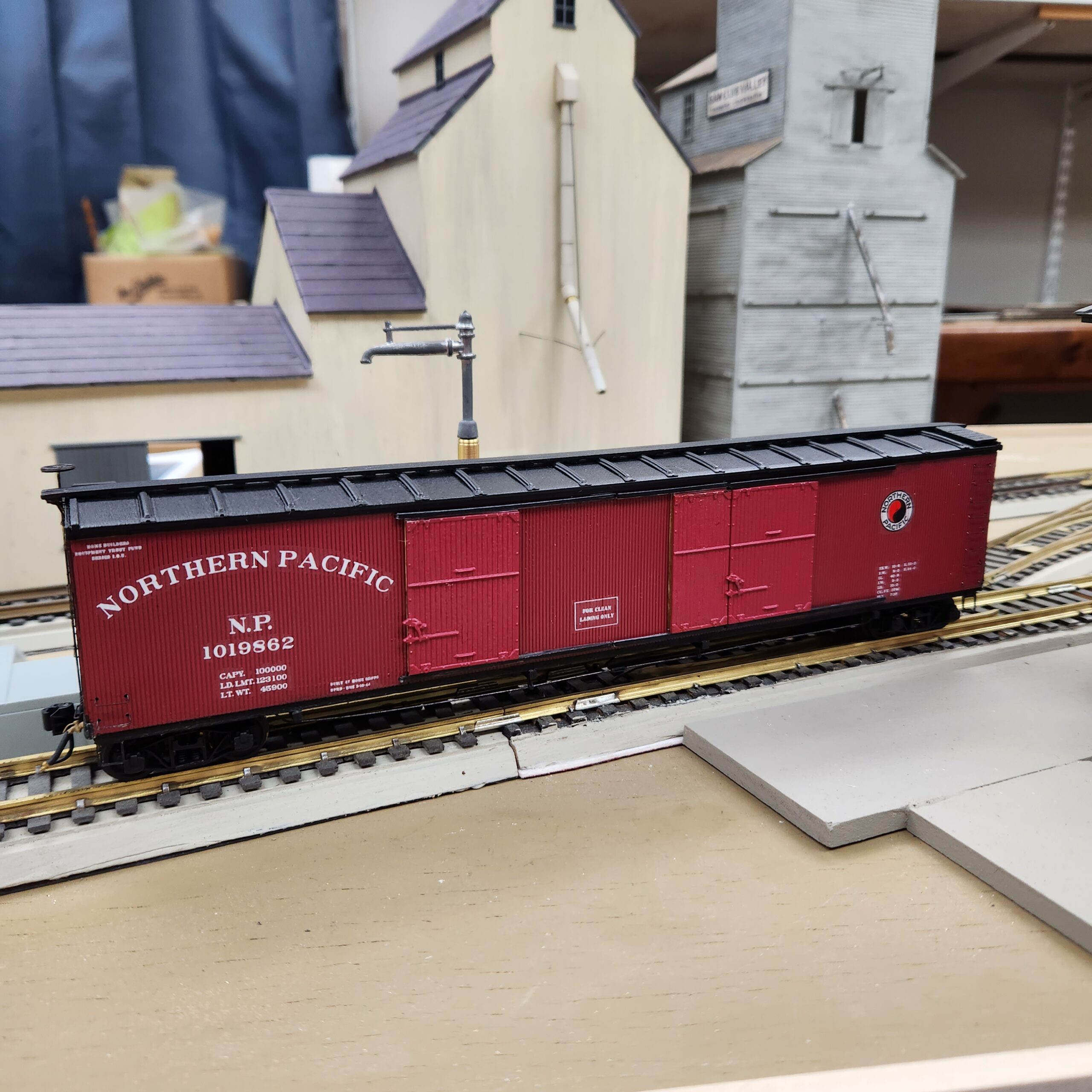 May 2023
We recognize here the creative talents of Tom Lennon.  We share his rendition of the Northern Pacific 60′ LCL Box Car in S-Scale for which he used the All Nation S Scale kit as a base.  Tom made several additions & modifications along the way, as a good scratch builder does, and he produced a beautiful box car.   Great job Tom and thank you for sharing the photo and the process you went through to create this fabulous finished car!
Inspired by a kit that was put out many years ago by Red Ball, according to the documentation, the original kit was designed by Merle Rice of Wabash Valley Lines, Inc. 
The Northern Pacific 1920s era LCL Box Car, a re-engineered version of the original kit. The NP Car was unique due to the fact that the railroad was experimenting with a 60′ car. Right around the 1910 – 1920 period freight cars were starting to be built using steel. Previous to that time construction was of wood and cast iron. Stock cars were a good example of this transition for obvious reasons such as longer service life, less upkeep and heavier loads. While longer wood passenger coaches had truss rods, the only thing that makes this car look a little different is the fact that it looks like a stretched 40′ box car.
Also available in O Scale: All Nation Line Northern Pacific 60′ LCL O Scale Box Car Body Kit PN#2K
February 2023
We thank John Konen for sharing his talent in our Modeler's Showcase.
U.P. car is modeled from pictures on Page 43, "U.P Color Guide to Freight and Passenger Equipment", Stagner & Yanosey and Train Shed and Page 122, "Train Shed Cyclopedia," 1943 Car Builders Cyclopedia reprint.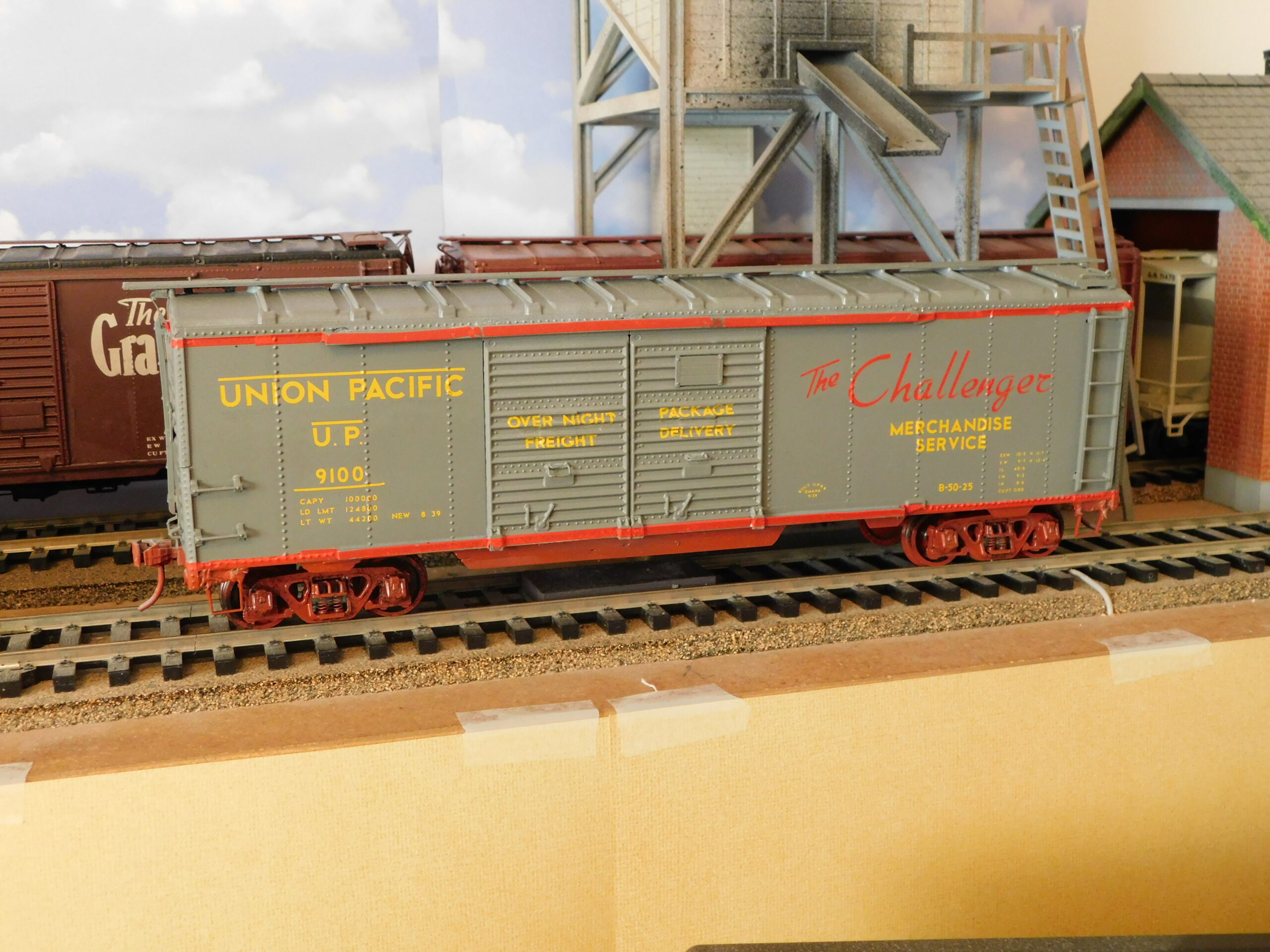 December 2021
We thank Martin Brechbiel, editor of O Scale Trains Magazines, for sharing his talent and creativity building A Western Style CB&Q Caboose.  Martin used several basic parts from the CB&Q 3D printed kit and many additional items from his personal treasure chest of model railroading parts.  This scratch build is a good opportunity to see how the modeler can improvise.  Beautiful job!